IMN 42ND ANNUAL CONFERENCE
The IMN Annual Conference showcases the best thinking in transitional ministry.
Not just for Interim Clergy. Transition is all around us and it happens everyday in all faith communities. IMN provides directly applicable information and best practices for all clergy and lay leaders who are leading faith communities during any times of transition.
The IMN Annual Conference continues for a third year in a virtual format.
Practitioners lead workshops; keynote/plenary speakers offer wisdom, expertise and passion; participants share their experiences; new friendships are formed; and all participants leave with nourishment and enhanced courage for their next transition.
REGISTER TODAY!
TRANSITION TAKES LEARNING AND UNDERSTANDING
COME TO THIS SAFE PLACE TO NUTURE YOUR MINISTRY
DESCRIPTIONS OF PLENARY AND WORKSHOPS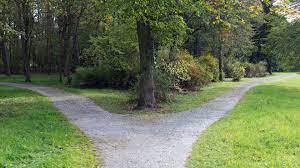 Premium programming on the latest trends in faith community transition from experts and practioners.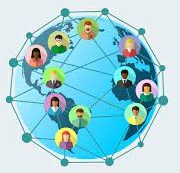 Numerous networking opportunities for meaningful connections.
Access to all pre-recordings and selected discussions for six months after the conference.
JUDY JOSEPH MC SWEEN
Certified coach, Team Builder,
Organizational Developement Consultant
Monday, October 31
1:30 to 4:30 pm Eastern
"Emotions…Impact…Ministry, An Invitation to a Journey Toward Emotional and Spiritual Wellness"
Judy Joseph Mc Sween is a certified coach, specializing in the areas of Emotional Intelligence, Spiritual Intelligence, Conversational Intelligence® and Mindful Meditation. She is a trained Organization Development Consultant and holds an MBA in Export Management and International Business and a BSc in Industrial Chemistry. Her theoretical background, 30 years of practical experience at executive levels in the corporate sector along with her highly intuitive skills, provides diverse resources as she engages her corporate and faith based clients in transformational experiences.
She is a Board Member and Trainer with the US-based Center for Emotional Intelligence and Human Relations (EQHR) providing training for faith leaders and faith-based organizations. She is a Trainer and former board member for the NTL Institute for Applied Behavioral Science, USA.
Her unique combination of theoretical knowledge, industry wide practical experience and contemplative practice have been applied to the development of the Time Out Suite of Interventions. Time Out is a highly introspective approach that facilitates individuals, teams and organizations in journeying to greater consciousness and higher performance levels. As a Time Out Specialist, she takes her clients out of their busy work schedules and day to day routines, encouraging them to PAUSE, reflect and explore the impact of their personal behavior patterns and that of those they lead, on the overall wellness in the workplace.
REV. JACK SHITAMA
Author, Pastor, Teacher, Coach
Tuesday, November 1
1:00 to 4:00 pm Eastern
"The Power of a Non-Anxious Presence"
A non-anxious presence has a positive impact on themselves and the people around them. It's important to understand that this power is different than authority or the ability to control others. In fact, it's quite the opposite. It's about positive influence and helping others be their best.
When non-anxious leaders take responsibility for themselves (and nobody else) they encourage others to do the same. When a system is anxious and stuck, there are some, if not many, who would like to define themselves in healthy ways, but they hold back. The costs of doing so are too high because the reactivity of the highly anxious is so unpleasant.
When you self-differentiate, especially in the face of surrounding togetherness pressure, those who have been holding back gain the courage to say what they believe while giving others the freedom to disagree. When this happens it creates momentum and inspiration for those who want to be a non-anxious presence.
Rev. Jack Shitama is an author, teacher, speaker and coach. His family systems approach to leadership helps congregational and nonprofit leaders achieve their best spiritually, physically and professionally. He is an avid learner with a passion for taking the most recent secular learnings and applying them to spiritual leadership. He is an ordained elder in The United Methodist Church and currently serves as the Executive Director at Pecometh Camp & Retreat Ministries in Centreville, MD. He is also the Director for the Center for Vital Leadership. He was President of the International Association of Conference Center Administrators from 2003-2007 and served on the United Methodist Camp and Retreat Ministries Association Board from 2007-2015, including as Vice-Chair (2011-2013) and Chair (2013-2015). Jack is the author of Anxious Church, Anxious People: How to Lead Change in an Age of Anxiety, One New Habit, One Big Goal: Change Your Life in 10 Weeks, and If You Met My Family You'd Understand: A Family Systems Primer. Jack and his wife of 40 years, Jodi, have four adult children and three grandchildren. Jack is an avid runner and has completed the Baltimore Marathon three times. He plays guitar and bass in the Jacob's Well Band, his church's worship band. He enjoys all kinds of sports, cooking, reading, traveling and, most of all, seeing people experience spiritual growth. https://thenonanxiousleader.com/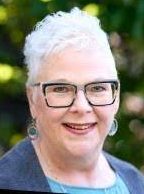 REV. DR. TERASA COOLEY
Activist, Minister, Leader, Author
Wednesday, November 2
1:00 to 4:00 pm Eastern
"Transforming Conflict: The Blessings of Congregational Turmoil"
Conflict is endemic to congregational life. Because congregations exist to help us find meaning and purpose, we find it difficult to realize that not everyone shares our understanding or approach. Many of us have cultural backgrounds that teach us that conflict is bad or to be avoided. Conflict Transformation, on the other hand, treats conflict as an opportunity to learn and grow, both individually, and institutionally. Exploring new understandings of how our bodies and minds respond to conflict, Cooley offers concrete strategies for personal growth and healthy congregational functioning. Anticipating new conflicts that may arise from recent traumas of pandemic response and political division, Cooley offers a way to make painful conversations sources of healing. Drawing on over 30 years of experience as a parish minister and denominational official, Cooley weaves personal reflections with intellectual theory. Each chapter includes discussion questions that make it a valuable resource for group conversation and learning.
Rev. Dr. Terasa Cooley has 33 years of experience as a UU minister, working in both congregational and denominational settings. She has served congregations in Hartford, CT and Arlington, VA as well as Detroit and Chicago. She also served the UUA as a District Executive, Director of Congregational Life, and Vice President for Program and Strategy. She is an Accredited Interim Minister and currently serves in Pasadena, CA. terasacooley@me.com
REV. DR. OTIS MOSS, JR.
Theologian, Pastor, Civic Leader
Wednesday, November 2
6:00 to 7:00 pm Eastern
"Times of Transition: No Complaints, Only Compliments "
An Open Conversation with Dr. Otis Moss, Jr.,  Pastor Emeritus, Olivet Institutional Baptist Church, Cleveland, OH.  Hear his thoughts and observations for making succession models of congregational transition times of meaningful mental, spiritual and moral engagement. Hear his views of how transitions affect the spirit of both the congregation and the community. Be sure to watch his video in advance to learn more about his personal transitional journeys.
Rev. Dr. Otis Moss, Jr. is a theologian, pastor, and civic leader.  Raised in LaGrange, Georgia, Rev. Moss received his Bachelor of Arts degree from Morehouse College. He received his Master of Divinity degree from the Interdenominational Theological Center and the Doctor of Ministry degree from United Theological Seminary. He was called to ministry at the age of 17. Reverend Moss has consulted with presidents, been honored for his work in civil rights, and has delivered the Word of the Gospel all across the globe. He was named to the White House Faith-Based and Neighborhood Partnership panel by President Barack Obama in 2009, where he served a one-year term. This panel was a newly established 25-member White House Advisory Council that works to form partnerships between government at all levels and non-profit organizations, both secular and faith-based, to more effectively serve Americans in need. He is recognized and revered for his dedication to all humankind.
Reverend Moss has an impressive career in the ministry. In 2008, Dr. Moss retired from Olivet Institutional Baptist Church located in Cleveland, Ohio, following thirty-three years of distinguished service with that congregation. He formerly served as co-pastor at Ebenezer Baptist Church in Atlanta and worked closely with Dr. Martin Luther King, Sr., the Senior Pastor. Rev. Moss enjoyed a close and personal relationship with Dr. Martin Luther King, Jr. and has continued his important work fighting the ills of our society. Active in many causes, he unceasingly pursues equal opportunity for all in making a more just society, including Ohio's families and children.
REV. MARTHAME SANDERS
Podcaster, Producer, Musician, Improviser, Consultant
Thursday, November 3
2:45 to 5:30 pm Eastern
"The Serious Work of Play: Improvisation and the Ministry Toolbox"
How do we understand God's faithfulness to us in a world full of chaos and uncertainty?  What does it look like to reclaim our Joy in the midst of the often-serious demands of ministry? Improvisation may be part of the answer to these questions. Examples abound in scripture of an "improvising God", a God who works with us in creative, surprising, and life-giving ways. Through playful exercises and conversation, we will explore these themes. And in doing so, we will imagine and discover together the sacred gifts they give us.
Rev. Marthame Sanders is an Atlanta-based podcaster, producer, musician, improviser, and consultant. A graduate of Yale University and the University of Chicago, Marthame has served in ministry as international mission staff, youth director, and solo pastor. Marthame and his wife, Elizabeth, keep busy parenting their two sons, ages 11 and 15, who are awesome but—let's be honest—kind of immature. Marthame appreciates the fact that his two sons give him cover to play with Legos®. He will tell anyone who will listen (and some who won't) about the documentary film series he and Elizabeth produced and the indie rock compilation he engineered. Unfortunately, his bragging undermines his "street cred." marthame@mudeif.com
JOIN IN ON THE CONVERSATIONS
Twitter #IMNAC2022
Early Morning conversations
Ice Breakers
Friends with Bill
Evening Snack Talks
REGISTER TODAY!
TRANSITION TAKES LEARNING AND UNDERSTANDING
COME TO THIS SAFE PLACE TO NUTURE YOUR MINISTRY