Virtual CAFÉ
IMN VIRTUAL CAFÉ
IMN is more than an interfaith association of transitional colleagues working with congregations during times of transition. IMN is a community of practice. Members have knowledge, expertise, stories, successes, and challenges to share about working effectively with congregations during times of transition.  The IMN Member Support Team offers a new opportunity for IMN Members to be in community with one another.
The IMN Virtual Café is a monthly opportunity to share a conversation about a transitional topic. Open to settled clergy, interim clergy, lay leaders, transitional clergy, and judicatories. Using Zoom video conferencing, or your telephone, you will be in a topic-specific 90-minute conversation with your colleagues and a host with experience on that topic.
Next offering is now available:
Wednesday, July 17, 3:00 – 4:30 pm Eastern Time
Topic: Supporting Congregational Transition in the Interim Time
Join Keith and other IMN Denomination staff members who resource congregations in their area, often dealing with change, bring questions about the Interim Ministry Network:
What might intentional interim ministers provide? What makes that effective?
What education is available for new interim ministers? What kind of learning does IMN foster?
Who else can benefit from principles of systems theory? Where can I develop expertise around applied practices of transitional leadership?
This conversation is specifically for those whose role provides oversight or support for pastoral leadership in congregations.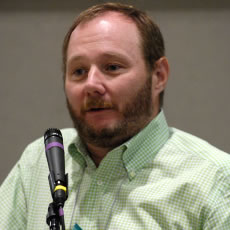 Host: Keith Kron has been the Director of the Transitions Office since 2010 for the Unitarian Universalist Association. Keith also serves on the IMN Board of Directors and Fundraising Task Force.
Upcoming Topics
The Transition Team
Closing a Church/Mergers
Self-Care
Agreements and Contracting (Repeat of May 1st)
Conflict
After Pastor: Breaking of Trust
Boundaries
Management of Staff
Asking Good Questions to Engage Your Congregation
More to come….
---
COMMIT NOW TO BE A PART OF AN IMN VIRTUAL CAFE'
Register Below:
These offering are FREE to PAID IMN members. The first 15 members registering for each IMN Virtual Café are guaranteed a spot in the conversation. Others after the first 15, will be saved for future dates of the topic.  To register click on the topic below and add to cart. Complete the information on the shopping cart and SUBMIT.
Ellen Goudy will contact you in a separate email with the call accessing details.
JOIN OR RENEW MEMBERSHIP