IMN VIRTUAL CAFÉ
IMN is more than an interfaith association of transitional colleagues working with congregations during times of transition. IMN is a community of practice. Members have knowledge,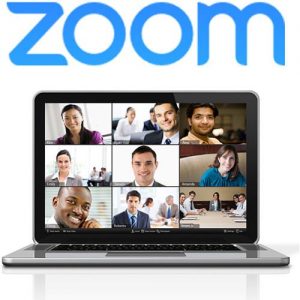 expertise, stories, successes, and challenges to share about working effectively with congregations during times of transition.  The IMN Member Support Team offers a new opportunity for IMN Members to be in community with one another.
The IMN Virtual Café is a monthly opportunity to share a conversation about a transitional topic. Open to settled clergy, interim clergy, lay leaders, transitional clergy, and judicatories. Using Zoom video conferencing, or your telephone, you will be in a topic-specific 90-minute conversation with your colleagues and a host with experience on that topic.
Next offerings are now available:
---
Wednesday, June 3, 2020 at 1:00 pm Eastern Time
Approaching Conflict with Confidence
The Rev. Dr. William Carl Thomas
The virtual cafe will present:
Knowing what to look for in yourself and others
Managing personal anxiety through techniques that promote self-reflective practice
Confronting corporate anxiety through careful listening which reveals teachable moments that guide hard conversations
---
Wednesday, July 1, 2020 at 1:00 pm Eastern Time
Dealing with Entry/Exit Anxiety
With Rev. Dr. Marvin Morgan
The Rev. Dr. William Carl Thomas, a member of the IMN Faculty with the designation Professional Transition Specialist, is currently working while retired as the Interim Rector of St. Timothy's Episcopal Church, Wilson NC. His doctorate, Intrapersonal Intelligence Mediated By Self-Reflective Adaptive Practice That Manages Anxiety: Learning To Lead By Giving Space, serves as the foundation for this virtual cafe. Learn more at his website WCT.coach. 
---
Rev. Dr. Marvin L. Morgan, UCC. Marvin is the Interim Senior Pastor at St. John Evangelical United Church of Christ in Collinsville, IL. Dr. Morgan, a Certified Intentional Interim Minister (IIM) and Church Consultant, has served as a UCC pastor and interim pastor for 50 years, in NC, NY, GA, TN and IL. During this same period, he also served as Director of the Atlanta Police Dept.'s Chaplaincy Program, a Fulton County government chaplain, a theological school faculty member/administrator and as a community organizer with the UFCW's Justice@Smithfield Campaign. He is currently serving the 900 member St. John EUCC congregation, located about 12 miles northeast of St. Louis, MO.
COMMIT NOW TO BE A PART OF AN IMN VIRTUAL CAFE'
Register Below:
These offerings are FREE to PAID IMN members. The first 15 members registering for each IMN Virtual Café are guaranteed a spot in the conversation. Others after the first 15, will be saved for future dates of the topic.  To register click on the topic below and add to cart. Complete the information on the shopping cart and SUBMIT.
Ellen Goudy will contact you in a separate email with the call accessing details.
JOIN OR RENEW MEMBERSHIP
Wednesday, February 5, 2020 at 1:00 pm Eastern Time
Living the Interim Life: Navigating a life away from your home
The Rev. Terri Thornton
There is the work of the Interim Minister, and then there's the life of the Interim Minister on the road. How do you maintain a balanced physical, emotional, and spiritual life, as well as your relationships with your significant other and family, while living in "not really your home?" What are the practicalities of housing and maintaining two distinct living situations? How do you determine what is a reasonable distance away from home base you're willing to consider for Interim positions? What are the struggles and financial considerations of living in a secondary locale? Should you accept living in the Rectory or choose other space? What should the congregation provide and what should you ask for in your contract? What if you're not used to living alone for an extended period of time.
The Rev. Terri J. Thornton is an Episcopal Priest, Accredited Public Relations Counselor, and a certified Intentional Interim. She's served as a settled pastor and as an interim in a variety of congregational settings. Thornton also maintains a consulting partnership with her husband, Jim, and both have experienced life as road warriors and living for extended periods in interim situations. She brings to the interim experience more than 35 years in the global marketing and communications fields in the corporate and non-profit sectors, particularly in the areas of new product introductions, change management, crisis communications, and event management. She also currently serves as a pediatric hospital chaplain.
Wednesday, March 4, 2020 at 1:00 pm Eastern Time
Management of Staff
Rev. Margret O'Neall
Times of transition are often challenging for church staff, who may welcome, resent or even fear the arrival of a transitional ministerial leader.  Staff team dynamics, shared leadership in ministry, balancing responsibility and authority, relationships with congregation members and leaders ….. the intensity in all these areas may be heightened in transitional times.  Bring your questions or situations, and we will draw upon the shared wisdom of the group to explore a range of possible responses
Rev. Dr. Margret A. O'Neall is an accredited Interim Minister and Professional Transition Specialist serving Unitarian Universalist churches in times of transition and development.   Margret holds academic degrees in Community Development and Sociology, and earned her Master of Divinity from Meadville-Lombard Theological School.  She entered intentional interim ministry following a 35-year career working in the public and private sectors, and her call to ministry follows her passion for the transformational process that individuals and organizations may engage with intention in times of change. Since entering the ministry in 2009, Margret has served interim ministries in Sarasota, FL; Buffalo, NY; Schenectady, NY and Phoenix, AZ, and is now serving a 5-year Developmental Ministry in the Unitarian Universalist Church in Cherry Hill, NJ.
Wednesday, April 1, 2020 At 1:00 pm Eastern Time
Closing A Church/Mergers
Rev. Helen Prior
As church leaders sometimes we are required to accompany congregations as they navigate difficult conversations.  Among the most challenging and heart wrenching topics is church closure.  For a healthy new beginning, a well thought out ending needs to be planned.   How do we discern with church leadership and then the congregations which new options are necessary?  Sometimes dissolution is the healthiest option, but often folks want to stay together.  If amalgamation is the future path what could congregations do to look for in a potential amalgamation partnering church, and identify the form of amalgamation they prefer?  Ultimately minister becomes match maker, assisting congregations as they meet, date, court, marry and move in, all the while addressing legacy questions and goodbyes.
Rev. Helen Prior is an Ordained Interim Minister in the United Church of Canada. She has served four pastoral charges as a settled minister and completed six intentional interim ministries in Saskatchewan, and southern Ontario.  She has served as faculty since for the Interim Ministry Network since 2015.  Helen has a reputation for using her pastoral skills and sense of humour to invite congregations into dialogue, and helping polarized groups come closer together.  Among the six interim ministries Helen helped one church find an appropriate neighbouring church to amalgamate with.  In another instance the congregation had been in conflict for over 20 years, so she co-ordinated conversations for discernment which led to successful disbanding and closure.  At present Helen is serving a church newly amalgamated from three founding congregations.  When away from work Helen enjoys travel, good music being walked by her pups, and spending time with friends and family.
---