IMN VIRTUAL CAFÉ CONVERSATIONS
IMN is more than an interfaith association of transitional colleagues working with congregations during times of transition. IMN is a community of practice. Members have knowledge, expertise, stories, successes, and challenges to share about working effectively with congregations during times of transition.  The IMN Member Support Team offers a new opportunity for IMN Members to be in community with one another.
The IMN Virtual Café Conversations are monthly opportunities to participate in a conversation about a transitional ministry topic. As a IMN member benefit, these conversations are open to settled clergy, interim clergy, lay leaders, transitional clergy, and judicatories. Using Zoom video conferencing, or your telephone, you will be in a topic-specific 90-minute conversation with your colleagues and a host with experience on that topic.
 COMMIT NOW TO BE A PART OF AN IMN VIRTUAL CAFÉ CONVERSATION!
The Cost of Interim Work: When is it too much?
Rev. Melissa Douaire
October 3, 2023
1-2:30 PM ET
We all know that there will be challenges during interim roles. We can shape and control some of the challenges and know an end will come. Other challenges are beyond our control, may be without end, and may deteriorate our well-being.
What are your personal boundaries that protect you from depletion?  Join us to discuss what you can control, what you cannot control, and the toll it takes on different aspects of your health and life balance.
When our spiritual, emotional, psychological, and physical well-being are compromised without end, the cost may be too high.
This Cafe' is a prequel to the Annual Conference workshop,  "Enough is Enough," November 6-10th. Your contributions to this Cafe conversation will help shape the workshop in November because it's about what you want to learn from each other, not about what I might want to say.
Rev. Melissa Douaire was ordained in the UCC on 2016, and served First Congregational Church of Glen Ellyn as Associate Minister of Pastoral Care for three years before moving into interim work. During the pandemic, Melissa started Whole Person Conversations, a company that presents grief webinars to universities, corporations, and organizations. Melissa also had individual conversations with hundreds of people regarding death and non-death losses such as divorce, moves, and positive milestones including retirement and graduation, which impact identity, community, and purpose that are lost in transitions. As a divorced and remarried wife, mother of three young adult children, a former teacher, caregiver of an aging parent, and minister, Melissa is personally and professionally aware of life's transitions! Melissa earned a BA from DePauw University, her M. Ed from the University of Virginia, and her M. Div from Chicago Theological Seminary and a Certified Grief Counselor.
Congregations Behaving Badly
Rev. Pegi Ridout
October 4, 2023
1-2:30 PM ET
By definition this is a conversation, so what participants bring to the café will shape the content.
In response to anxiety and fear, many congregations are experiencing a rise in unacceptable behaviors, bullying among them. How do we as leaders respond to congregants exhibiting their not-best selves? How do we sustain a "non-anxious" presence? What do we do to limit the disruption such behavior creates? What steps can we take toward health for congregations and for ourselves?
Rev. Pegi Ridout (she/her) has been an Intentional Interim Minister for the past 2 decades serving seven congregations and a retreat centre. In 40+ years of ordained ministry in the United Church of Canada, she has served a variety of rural, urban and suburban churches, in Southwestern and Niagara regions of Ontario, Canada. As well as being a member of the IMN Faculty, she coaches interims, is a conflict mediator, and facilitates work in intercultural competency and racial justice.
THE IMPORTANCE OF SOUND CHURCH FINANCIAL PRACTICES
Rev. Belinda Sledge, Presenter
October 25, 2023
1 PM EST
As a Clergy, most have questions about church finances, budgeting and beyond!
Want to know how to be accountable with God's money!
Want to know who is an employee and who is not?
Want to know how to stay in good graces with the IRS?
Want to know about accounting automation?
Want to know about separation of duties?
Want to know how not to overstep your involvement in the church finances as pastor?
Come Learn the Meaning of DAL!
AND MORE…..!
Bring your coffee and doughnuts to this virtual café collaborative discussion
Part-Time Service without Full-Time Obligation
Rabbi Dennis Ross
November 1, 2023
1-2:30 pm ET
 Part-time service sounds appealing, for the possibility of achieving a work-life balance that may be unattainable in a full-time position. Yet the narrative, "I'm overworked, underpaid and underappreciated," also rises for some part-time clergy. This conversation will explore pitfalls — and how to avoid them — and suggest ways of finding fulfillment in meaningful part-time service.
Rabbi Dennis Ross, LMSW, LCSW, has two decades of experience training clergy as director of Concerned Clergy for Choice at Planned Parenthood Empire State Acts, where he pioneered and leads capacity-building educational programs that provide clergy with media, lobbying, pastoral care, and educational skills. Rabbi Ross also trains interim clergy from diverse faiths as a faculty member of the Interim Ministry Network, where he also sits on that national interfaith board. He additionally develops curriculum and trains interim rabbis through the Central Conference of American Rabbis and leads ongoing clergy networking and support groups for both organizations. He is the author of five books, including his most recent, A Year with Martin Buber, released by the Jewish Publication Society.
Networking and Your Next Assignment
Rev. Chris Hart
December 6, 2023
1-2:30 pm ET
It's easy to become isolated, disconnected, and to feel like we are a Lone Wolf in ministry yet we proclaim from the pulpit "No One Walks Alone".  Transitioning into and through new positions is often challenging. Let's gather together and explore best practices and tips around how we live being connected as we transition vocationaly.
Pastor Chris is a poet, storyteller,  process theologian, Professional Transition Specialist, consultant, revitalization pastor, artist and a frisky fusion of science and faith. He is committed to helping the church of today emerge into the twenty second century. Pastor Chris is dedicated to the excellent Transitional Ministry and is a faculty member with the Interim Ministry Network.  He uses an empowering and adaptive leadership style to help communities of faith to grow, and change. He is passionate about worship that is fresh, creative, engaging, and participatory.
Maintaining Relationships Across the Miles
Rev. Terri Thornton
TBA
1-2:30 PM ET
There is the work of the Interim Minister, and then there's the life of the Interim Minister on the road. How do you maintain a balanced physical, emotional, and spiritual life, as well as your relationships with your significant other and family, while living in "not really your home?" What are the practicalities of housing and maintaining two distinct living situations? How do you determine what is a reasonable distance away from home base you're willing to consider for Interim positions? What are the struggles and financial considerations of living in a secondary locale? Should you accept living in the Rectory or choose other space? What should the congregation provide and what should you ask for in your contract? What if you're not used to living alone for an extended period of time.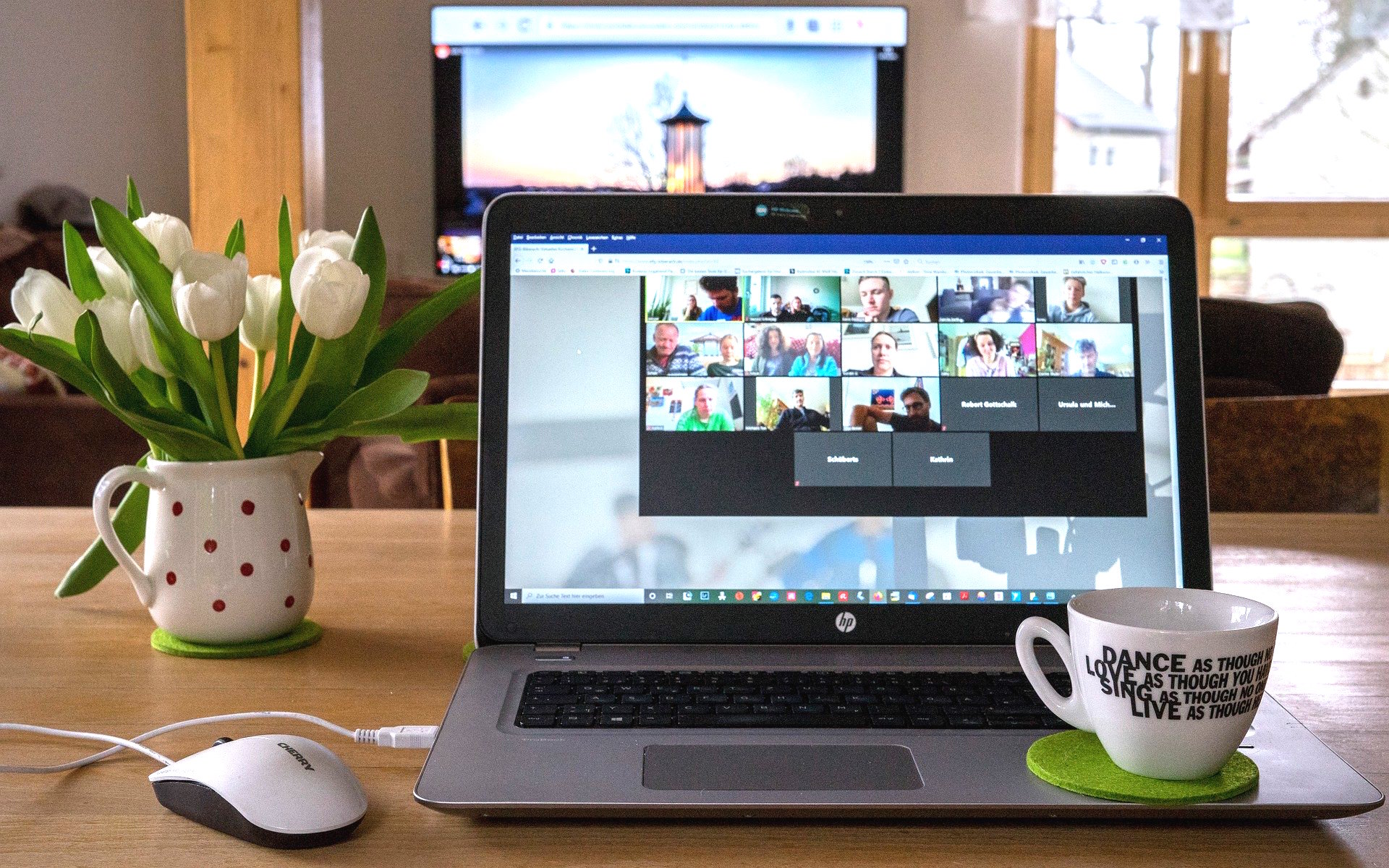 Café Registration
These offerings are FREE to Current IMN members. The first 15 members registering for each IMN Virtual Café are guaranteed a spot in the conversation. Others after the first 15, will be saved for future dates of the topic.  To register click on the topic below and add to cart. Complete the information on the shopping cart and SUBMIT.
We will contact you in a separate email with confirmation and the Zoom details.