All webinars sessions will be presented on the Zoom video conferencing format, for 90 minutes.  Participants will register for each session separately.  Once registration is complete, conference information will be sent by email. Cost for IMN members is $35 and for non-IMN members is $50. Webinars will be recorded and may be chosen for the IMN Webinar Library.
Webinar information, including but not limited to, date, times, topic or presenter are subject to change.
REGISTER FOR WEBINARS BELOW
All webinars will begin promptly at 1:00 pm and end at 2:30 pm eastern. Prior registration is necessary to receive additional materials and links. IMN Members are current paid members. Make your selection below and add to cart. Follow the prompts for payment.
August 11, 2020

Governance vs. Management with
Arlen Vernava
If you regularly observe yourself and or groups and their leaders focusing in "what" and "how"; if you often discover plans and procedures orphaned on shelves and in file cabinets, their wisdom and directives mostly ignored by leaders and community; if you experience resistance to exploring "why" and "who"; if the 'one hand,' as the saying goes, 'does not seem to know (and or care) what the other hand is doing' …  join this conversation.
We will consider essential questions for life-giving governance & management and useful tools for efficient and effective action. This organic enterprise stands upon identity, finds nourishment in relationships of mutual trust and respect, and flourishes as attention and intention is given. Bring you questions and plan to share your wisdom.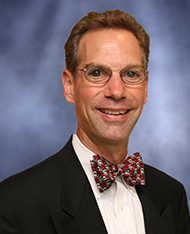 Rev. Arlen Vernava has served, since 1985, both settled and interim congregations in the Northeast and provided leadership to ecumenical and interfaith groups and organizations. Vernava is an IMN Professional Transition Specialist, an IMN Faculty member, Team Lead for the IMN Education Team and a Senior Consultant with Design Group International. His ministry includes coaching executive leaders during organizational change and transition, helping congregations and organizations live into their vocation, and serving as embedded strategic interim during a congregation's seasons of change and transition. In March, he completed a year-long course of study and certification in Coaching and the Enneagram, through the Madanes School of Enneagram Coaching in Israel.
NEW Date Announced Soon!
1:00 to 2:30 pm
World Cafe (Tool) with Margaret Bain
Perhaps you have heard of the World Café. Perhaps you have participated in one. This webinar is designed to help you develop a process by which you can use the world Café method in your interim congregation or consulting work, in order to help people have meaningful, creative and collaborative conversation.
margaret J wheatley in her book " turning to one another" says:
"I believe we can change the world if we start listening to one another again. Simple, honest, human conversation. Not mediation, negotiation, problem solving, debate, or public meetings. Simple, truthful Conversation where we each have a chance to speak, we­­ each feel heard, and we each listen well."
The webinar will focus on the development of what  Margaret Bain calls a "Conversation Café" that can be designed specifically to focus on discussions  that needs congregational involvement and input. It can be used in a worship setting, a workshop or a committee meeting and can address any number of subjects including discussion of values, mission statements, vision, profiles,  governance or the future of the congregation.
Conversation cafes have the potential to create useful dialogue within a congregation because their format encourages participation in small groups first, followed by discussion with the whole group. As a result of this format, I had the opportunity to talk to people I didn't know and to hear the opinions of those who tend to be silent in congregational meetings. The cafe format is also flexible enough to be part of a workshop or a meeting or a worship service–whichever works for the topic that you need to address. Overall, a strategy worth learning.                                                                        From: Ann, member of a congregation, that experienced a 3 year interim ministry.
Margaret Bain is a retired member of the Order of Ministry in the United Church of Canada, a long-time member of IMN and the faculty of the Interim Ministry Network, and a Professional Transition Specialist. She has served the IMN on the Board and as its president. During her 46 years in active ministry she served both in settled and interim positions. In retirement she continues to work as a consultant to congregations in transition; as a mentor to new Interim Ministers; Mentor to the new faculty members of the IMN; and as a Life Coach.
Margaret's passion in working with communities of faith is to see them move forward in their faith journey, able to communicate with one another in meaningful and inclusive ways.