All webinars sessions will be presented on the Zoom video conferencing format, for 90 minutes (some webinars may require two 90 minutes sessions) .  Click on the title of each tab for description and leader. Participants will register for each session separately.  Once registration is complete, webinar information will be sent to you by email.  
Webinar information, including but not limited to, date, times, topic or presenter are subject to change.
THE DYNAMICS OF POLARIZATION
Rev. Cynthia Vermillion-Foster
December 6, 2022
1:00 to 4:00  pm Eastern
This event will be three hours in total length. The first half will be theory and the second half will be practice. 
Theory 
Our culture is experiencing more and more polarization, deepening our sense of isolation and causing rifts in our society and our spiritual communities.  In this 1.5-hour workshop, we will explore the dynamics of polarization, and how it forms and discuss methods of staying present and engaged when we find ourselves in polarizing conversations.
Practice 
Following after the theory-based webinar on The Dynamics of Polarization, Rev. Cynthia will conduct a 1.5-hour session on skill building.  In this session we will use break-out groups to practice techniques and build capacity for navigating polarized situations with grace and love.
Rev. Cynthia Vermillion-Foster creates spaces for individuals and communities to discover, and unleash their full potential. An ordained Unity minister of 25 years, Cynthia served as the Director of Member Services for Unity Worldwide Ministries for 5 years.  Prior to this, she served as the Regional Consultant and Regional Representative for Canada for 10 years.  In these roles, Cynthia had the privilege of supporting, coaching and consulting with ministries throughout the US and Canada.  Cynthia also served on the UWM's Ethics Review Team for 10 years including 2 years as Chair of the team.  With her husband, Rev. Don Foster, Cynthia served ministries in Chantilly, VA and Hamilton, ON.  She is the 2016 recipient of Unity Worldwide Ministries' Myrtle Fillmore Award and Unity Canada's 2017 Northern Lights Award.
Cynthia has a keen awareness of organizational systems and a passion for creating organizational health, vitality and sustainability.  She has completed IMN's training and is currently serving as an intentional interim at Unity Spiritual Center of Springfield, MO
Cynthia has a passion for learning and is a skilled teacher and coach.  In her role as Director of Member Services she was involved in training and supporting the UWM certified consultants, developed a number of E-Learning Courses, taught the Interpersonal Skills intensive for Unity Worldwide Spiritual Institute's ministerial students, and was a presenter at the Interim Ministry Network's 2020 virtual conference.
Cynthia's first career was as a ballet dancer.  The metaphors of dance and movement continue to inspire Cynthia on the spiritual journey, she views as an ongoing dance of discovery and growth.
NOURISHING ATTACHMENT: YOURS, THEIRS, AND OURS
Nourishing Attachment: Continuing Conversations
Rev. Dr. Shannon Michael Pater
January 10, 2023
2:00 to 3:30 PM Eastern
In this follow-up session to the 2022 Annual Conference, participants will have the opportunity to ask questions and integrate theory-into-practice in their ministry setting.  New material on "Communicating for Secure Attachment" will also be presented.  The core considerations continues to be:  what guidance does Attachment Theory have for your leadership and how might the theory support congregations in times of transition.
Watch for an additional article on Attachment Theory in congregational settings.  Participants need not have attended the Annual Conference in order to benefit from this session.
Resources from the Annual Conference, additional material will also be shared after registration.
Special 2022 IMN Annual Conference Attendees attend for FREE – Use discount code 22ACAtt
The Rev. Dr. "Shannon Michael" Pater is a trauma-informed spiritual director and clergy member of the United Church of Christ. In the early days of 2019, after 25 years of ordained ministry, he wanted to experience his own interim period and pilgrimage so he sold, donated, and gave away most of what owned him and moved to India on a one-way ticket. In March 2020, he suddenly became an international COVID refugee while traveling in the Himalayas. He was in near-solitary lockdown for over 70 days and spent 21 months stranded in a small mountain village. At the end of 2021, he was finally able to safely repatriate to the U.S. The fortitude, solitude, and other nourishing gifts of the Spirit that arrived via street dogs and cups of chai with strangers during periods of strain and stress, loneliness and isolation continue to be integrated from the intensity of his interim pilgrimage. For more information about his practice, visit: www.noticethejourney.com
When Full-Time Costs Too Much:
Creating Part-Time Pastorates for Full-Time Churches
Rev. Dr. Ruth Shaver
January 17, 2023
1:00 to 2:30PM Eastern
Many congregations face the financial reality that compensating a pastor for full-time ministry is unsustainable. This could be the "beginning of the end" for a church. Or, with careful and creative discernment, it could be a moment of resurrection for the entire congregation as lay members are empowered to use their gifts alongside a part-time pastor to continue and enhance vital ministries without the anxiety provoked by unsurmountable budget challenges. In this webinar, we will discuss resources and tips for the conversations with leadership groups and the congregation as well as pros and cons, examples of part-time models, and concerns to address during the planning process.
Helpful resources for attendees are "Part-Time is Plenty: Thriving Without Full-Time Clergy" by G. Jeffrey MacDonald (2020, Westminster John Knox) and denominational guidelines for compensation and work expectations.
About the Presenter: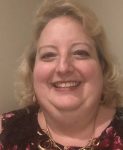 Rev. Dr. Ruth Shaver is a United Church of Christ (UCC) pastor who has made transitional ministry her specialty after discovering that much of her life has been about transitions and problem solving for businesses and congregations. She is currently the ¾ time Interim Pastor and Teacher at The Congregational Church of Mansfield, UCC, in Mansfield, Massachusetts, where she worked with the transition/profile team to create a part-time profile for the new settled pastor search, which is ongoing. Previously, she served as Interim Pastor and Teacher at First Church of Christ, Congregational, UCC, in North Conway, New Hampshire; and as pastor in Schellsburg, Pennsylvania and as associate in Attleboro, Massachusetts, in both cases doing work similar to that of an interim at the beginning of the calls. Between seminary and ordination, she was known as the "system fix-it woman" in two different temporary placement agencies for her ability to assess and correct office operational systems and dynamics that led to rapid turnover in administrative personnel. Rev. Shaver earner her M.Div. at Boston University School of Theology and her D.Min. at Lancaster Theological Seminary. She resides in Pawtucket, Rhode Island, and fills the other quarter of her work time with course writing and course facilitation for PATHWAYS Theological Education, Inc., a non-seminary program for lay education, ministry preparation, and clergy continuing education.
Select webinar(s) and add to cart.