All webinars sessions will be presented on the Zoom video conferencing format, for 90 minutes (some webinars may require two 90 minutes sessions) .  Click on the title of each tab for description and leader. Participants will register for each session separately.  Once registration is complete, webinar information will be sent to you by email.  
Webinar information, including but not limited to, date, times, topic or presenter are subject to change.
BEYOND WISHFUL THINKING:
LEADING CONGREGATIONS WITH UNSUSTAINABLE FUTURES
 Rev. Diane Kenaston 
April 13, 2023
1:00 to 2:30 pm EST
Interim ministers can find themselves leading congregations with a reality gap: the congregation is not facing reality for the present and/or the future. Congregations in denial about the current state of their congregation can have identity issues.  What they see in themselves fails to match today's reality. This occurs, for example, when a clergyperson enters a congregation and realizes they can't afford to be staffed at their current level. When congregations do face their current reality, they can still have a reality gap as they think about their future. Struggling congregations can suffer from "wishful thinking" where they pin their hopes on a magical "turn-around" future. These congregations in numerical decline create unrealistic expectations for their next pastor. Others approach the future more realistically but they feel hopeless and don't know what to do next. The congregation waffles between "positive thinking" (wishfulness) and "negative thinking" (hopelessness) – and in either case, they don't feel they have any agency over their future. This webinar will make the case that perpetuating wishful thinking is a betrayal of the theological claim of hope.
Ministers who suspect that closure, merger, or other major changes could be in their congregation's future must hold up a mirror to the congregation, help them to face reality, and move from wishful thinking to the hope grounded in their sacred stories. They will need to equip congregations with the spiritual practices that will sustain them through massive upheaval. Some interim ministers will be laying the groundwork for the next settled pastor to lead changes like closing, merging, restarting, or relocating. Other interim ministers, however, may need to lead an intentional discernment process and guide the congregation through dissolution. There is a continuum of possible responses. Regardless of where they find themselves on this continuum, interim ministers who enter these conversations must expand the concept of "healthy farewell" from the exit of one clergyperson to facilitating healthy farewells for an entire congregation and its institutional identity.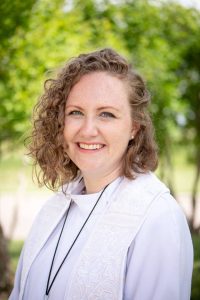 Rev. Diane Kenaston (she/her) is a United Methodist elder with ten years of experience pastoring churches in West Virginia and Missouri in the United States. She is now a clergy coach based out of Cambridge, United Kingdom, and a founding member of the Good Friday Collaborative, a ministry supporting congregational leaders whose churches are faithfully concluding existing ministry.
Diane led the merger process of legacy University United Methodist Church into the new Grace United Methodist Church, St. Louis. She has also facilitated the sale of two parsonages and a charge realignment. Diane is currently working on a devotional book for Christians whose churches are merging, closing, relocating, restarting, or discerning their next steps. She has previously been published in the books We Pray With Her, Speaking Truth, and Holy Contradictions: What's Next for the People Called United Methodist.
Diane's fieldwork project for the Interim Ministry Network focused on helping congregations to end well. She is passionate about cultivating communities of justice and peace. Her ministry is grounded in family systems theory and asset-based community development. She currently serves on the board for Young Clergy Women International. Diane and her clergy spouse have one very energetic three-year-old child. Contact Diane through her website at www.dianekenaston.com
STORYTELLING AS A TOOL IN TRANSITIONAL MINISTRY
Rev. Dr. Madelyn Campbell
April 18, 2023
1:00 to 2:30PM Eastern
In this webinar, you will learn about the basics of sacred storytelling and how to use storytelling as a tool in transitional ministry. You can expect to come away from the webinar with a story that you can tell, and some potential applications for that telling. You can expect to learn tools for learning a story by heart.
Rev. Dr. Madelyn Campbell is a Unitarian Universalist Interim Minister. She has been serving transitional ministries since 2014, and is currently serving as Interim Minister in Stony Brook, NY. She completed her Doctor of Ministry degree in 2022. Her doctoral project explored the use of sacred storytelling as a tool in transitional ministry. Madelyn is also a Certified Master Biblical Storyteller through the Academy for Biblical Storytelling. She has been a frequent workshop leader at the Network of Biblical Storytellers, International Festival Gathering. Madelyn loves a good whodunnit and is a massive Doctor Who fan.
THE ENTERING/EXITING BACKPACK
PROPS THAT TELL A STORY AS AN INTERIM MINISTRY BEGINS AND ENDS
The Rev. Dr. William Carl Thomas
April 27, 2023
1:00 to 2:30 PM Eastern
This webinar presents an approach to entering and exiting during interim time that uses props such as tissues, a flashlight, a mirror, a compass, binoculars, a stuffed otter, a walking stick and other like items to connect a congregation to, among other things, history, identity, leadership, vision, and connections. Participants need only bring their imaginations to the webinar as the shared discussion will find substance as we engage the power of telling a story through these and other humble items. Who knows what new ideas will unfold!
Participants in this webinar will receive a practical outline of the Entering/Exiting Backpack concept based on the presentation to the 2021 IMN Annual Conference by a Fieldwork Colleague Group facilitated by the webinar presenter.
Te Rev. Dr. William Carl "B
ill" Thomas is an Episcopal Priest with 33 years experience who is a member of the IMN Faculty and, through WCT.coach, is of use to communities of faith as workshop leader, executive coach, transition consultant / interim rector, and pastor. Bill served in three settled parishes as rector, and worked fulltime while retired as the Interim Rector of St. Timothy's Episcopal Church, Wilson NC (12/19-07/20 – during the early days of COVID). Previously he served as the Interim Rector of Christ Church, New Bern NC (08/13-03/15) and in an interim role as Priest-in-Charge of Christ Church, Middletown NJ (05/15-09/18). Bill served as the initial Team Lead for Membership Support for the Interim Ministry Network (2015-2018). He holds a Doctor of Ministry degree from the Virginia Theological Seminary.
SUCCESSFUL STEWARDSHIP PRACTICES FOR A TIME OF CHANGE
The Rev. Charles Cloughen, Jr
May 11, 2023
1:00 to 2:30 PM EST
The Covid pandemic has changed much in our churches. But stewardship needs to continue to be founded on Biblical principles. As stewards we are to use wisely what we have been given by God. The three gifts God gives us are our time, our talents or abilities, and the money earned using our time and abilities that allows us to purchase our possessions.  How will we use these things as we seek to honor God and do the work God hopes we will do?
No longer will the six-week Stewardship Program, raise enough to fund your mission and ministries. Come and learn how to develop a year-round program of connecting people's giving of time, talent and treasure with the vision or mission and the ministries of the congregation where you are serving.  This work is changing lives and making a difference in our world.
We need to consider several things: your congregation's website, live-streaming worship through Facebook, Zoom or YouTube on Sunday, online giving, giving through a text message, and Electronic Fund Transfer. How should you now do the offertory?
In teaching generosity, the six most important words are, "Thank You, Thank You, Thank You." Then through building personal relationships, you will be able to grow generous givers. No one has left a congregation during an interim period because they felt thanked and appreciated.
The Rev. Charles Cloughen, Jr. has conducted 44 Stewardship Campaigns as an interim and as a pastor. He is the author of One Minute Stewardship: Creative Ways to Talk about Money in Church, Church Publishing, Inc., 2018
MINISTERING TO MINDS AND SOULS
Rev. Dr. Lisa Banks-Williams
May 16, 2023
1:00 to 2:00 PM EST
In the post pandemic era there is a greater need for pastoral care for congregants who are struggling with depression, anxiety, trauma exposure and substance misuse. At the same time those of us who provide that pastoral care are equally in need of support services to maintain our mental, physical and spiritual health. Our minds and souls are tired. Self-care has become a buzz word, something that we often give lip-service to, then pile more onto our schedules. This post-pandemic era is a great time to re-engage and to refresh how we do the work we were called to do. This webinar with explore ways to:
Make mental health for pastor and people a priority
Teach, engage and model self-care strategies
Re-establish healthy boundaries
Re-create a work life balance
__________________
Rev. Dr. Lisa Banks-Williams, is a member of the Interim Ministry Network. She serves on the Board of Directors of the D.C. Baptist Convention as Chair of the Enlistment committee and member of the Coaching, Mental Health, and Equipping Leaders ministries.
Rev. Dr. Banks-Williams  has held faculty positions in Nursing at the University of the District of Columbia, the Johns Hopkins University, United States Health Services University, and currently as an Adjunct Assistant Professor at Georgetown University.
Rev. Dr. Banks-Williams provides clinical and pastoral care to individuals, couples and families. As the Program Coordinator for Student Services at Wesley Theological Seminary she provides coaching and counseling to students and consultation to seminary faculty.
BUILDING BETTER BEHAVIOR IN TRANSITION 
The Rev. John R. Throop, D.Min.
May 25, 2023
1:00 to 2:30PM Eastern
Even in the healthiest of congregational communities, the interim or transitional pastor must deal with behaviors and norms. Whether healthy or less-than-healthy, these behaviors have an impact on discernment, communication and decision-making. The transitional pastor and team are in a unique position to question the process behind the process. This task becomes critically important when facing a setting of instability, dysfunctional conflict, trauma or hidden issues. In this webinar, you will learn some neutral methods to surface behavioral issues, provide ways to correct or accept the hidden processes at work in the congregation, and learn how to promote transparent norms and behaviors supporting a healthy future for the congregation.
The Rev. John R. Throop has been an Episcopal priest for 41 years. A graduate of the University of Chicago, he attended seminary at the School of Theology of the University of the South in Sewanee, Tennessee. He earned a Doctor of Ministry degree from Fuller Theological Seminary, Pasadena, California in organizational development in Christian ministries. He has served parishes in Tennessee, Virginia, Ohio, Illinois, New York, and Wisconsin. In a bi-vocational role for 17 years, Dr. Throop is currently a consultant and coach assisting churches and nonprofits in change and transition. He also was a global consultant in strategy, planning, and human resources serving non-profit and governmental agencies. Through the years, he has served as a board member of church and secular groups. He currently is board president for the Anglican Fellowship of Prayer and a member of the board of directors of Interior Ministry in the Episcopal Church (IMEC). Rev. Throop presented his workshop; Paradigm Shifts in Transition during the 2021 IMN Annual Conference.
REFLECTING ON CORE ISSUES IN THE TRANSITION

 

FOLLOWING A LONG-TERM PASTOR
 Pastor Janet S. Peterman
June 8, 2023
1:00 to 2:30  pm Eastern
Our training in systems dynamics as intentional interim pastors helps us to understand the interrelatedness of pastoral changes and other shifts in a congregation. Before beginning transitional ministry, ELCA Pastor Janet Peterman served one inner city congregation for 24 years. Four of seven of the interim placements she served after have followed long-term settled pastors. Through these combined experiences, Pastor Peterman has perceived a pattern in the core issues facing congregations and their leaders in transitions following long term pastorates. Focusing on these core issues makes transitional work more effective.
In this webinar, we will consider the typical dynamics that occur in the role of the Pastor as pastoral tenures stretch beyond 12-15 years; how that pastoral shift causes a shift in others' roles around them; and the cluster of issues facing a congregation and its leaders as the Pastor leaves. These include grief, though not simply understood as sadness; difficulty with understanding congregational identity, apart from the departing leader; leadership struggles; boundary issues; special care needed in defining the role of the new pastoral leader sought; and difficulties often experienced when teams choose a new pastor.
The session will be interactive. Tools, best practices, and resources will be shared by the instructor. Participants are also invited to bring resources to share.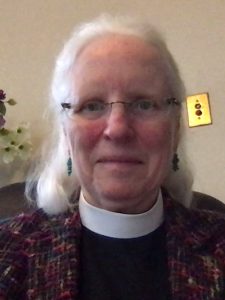 Janet S. Peterman is an inner-city ELCA (Lutheran) pastor living with her family in the Germantown section of Philadelphia, Pennsylvania in the eastern US. She has served the last 16 years of her ministry in seven (7) intentional ministry settings in 3 synods. She has reached the Professional Transition Specialist (PTS) level of accreditation through the Interim Ministry Network (IMN). When not in active ministry, she gardens, bikes, hikes and takes joy in friends, family and photography.
MINISTRY MAPPING
Rev. Dr. Martin Lee
August 15, 2023
1:00 to 2:30 PM EST
A visual picture of each ministry team in relationship to one another on a single map will help congregational members and leaders see ministry together as a whole. Ministry mapping will allow leaders and members to make better transitional decisions by viewing ministry through criteria that helps to inspire teams: alignment with core mission, excellence in execution, leverage, and community building. You will explore scripture references on how to effectively address transitional challenges in a comprehensive and integrated manner, how to motivate leaders and ministry teams to partner and collaborate, how to align resources, and how to assist leaders to formulate ministry descriptions. Depending on where a ministry activity is placed on the map, Gospel Imperatives will emerge for each participant; that is, which ministries to grow ("The Star"), contain costs ("The Heart"), increase impact ("The Money Tree"), and renew, revitalize, redevelopment, or redemptive death ("The Intervention Sign")
Rev. Dr. Martin Lee serves as a Transitional Specialist at Palisades Lutheran Church, Pacific Palisades, CA. He has extensive experience in teaching practical theology, congregational stewardship, and church finance having served eleven congregations in five districts over the past twenty-five years. Trained in portfolio management and non-profits at UBS PaineWebber, he also serves as a fiduciary at Charles Schwab-TD Ameritrade. Prior to seminary he served on several missions: Malawi, Beijing, Manilla, and with LAMP (Lutheran Association of Missionary Pilots). He was born into a biracial family and named after Martin Luther King, Jr. At the age of seven he was adopted after living in seven foster homes. He is married to Anne (an attorney) and together they have five children: Kyle, Kelsey, Justin, Rachel, and Katie. He enjoys running and completed the 125th Boston Marathon in 2021. churchorganizers@gmail.com
When Full-Time Costs Too Much:
Creating Part-Time Pastorates for Full-Time Churches
Rev. Dr. Ruth Shaver
January 17, 2023
1:00 to 2:30 PM Eastern
Many congregations face the financial reality that compensating a pastor for full-time ministry is unsustainable. This could be the "beginning of the end" for a church. Or, with careful and creative discernment, it could be a moment of resurrection for the entire congregation as lay members are empowered to use their gifts alongside a part-time pastor to continue and enhance vital ministries without the anxiety provoked by unsurmountable budget challenges. In this webinar, we will discuss resources and tips for the conversations with leadership groups and the congregation as well as pros and cons, examples of part-time models, and concerns to address during the planning process.
Helpful resources for attendees are "Part-Time is Plenty: Thriving Without Full-Time Clergy" by G. Jeffrey MacDonald (2020, Westminster John Knox) and denominational guidelines for compensation and work expectations.
About the Presenter: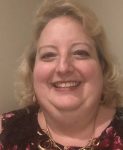 Rev. Dr. Ruth Shaver is a United Church of Christ (UCC) pastor who has made transitional ministry her specialty after discovering that much of her life has been about transitions and problem solving for businesses and congregations. She is currently the ¾ time Interim Pastor and Teacher at The Congregational Church of Mansfield, UCC, in Mansfield, Massachusetts, where she worked with the transition/profile team to create a part-time profile for the new settled pastor search, which is ongoing. Previously, she served as Interim Pastor and Teacher at First Church of Christ, Congregational, UCC, in North Conway, New Hampshire; and as pastor in Schellsburg, Pennsylvania and as associate in Attleboro, Massachusetts, in both cases doing work similar to that of an interim at the beginning of the calls. Between seminary and ordination, she was known as the "system fix-it woman" in two different temporary placement agencies for her ability to assess and correct office operational systems and dynamics that led to rapid turnover in administrative personnel. Rev. Shaver earner her M.Div. at Boston University School of Theology and her D.Min. at Lancaster Theological Seminary. She resides in Pawtucket, Rhode Island, and fills the other quarter of her work time with course writing and course facilitation for PATHWAYS Theological Education, Inc., a non-seminary program for lay education, ministry preparation, and clergy continuing education.
CIRCLES OF TRUST:
TRANSITIONING MINISTRY OUTREACH, PERSONAL SPIRITUAL PRACTICE
Rev Dr. Barbara Coeyman
October 17, 2023
1:00 to 2:30 PM EST
"Circles of Trust" is a small group ministry which explores the inner teacher in each of us and builds compassionate relationships with others. Through personal reflection, deep listening, open and honest questions, and clearness committees, we build trust in our authentic selves and in one another. "Circles of Trust" draws from the spiritual writing of Quaker Parker Palmer.
This webinar will be an introduction to some of the practices in the "Circle of Trust" method, to include explanation of the Touchstones, the covenant on which this program is built; habits of deep listening; and discernment of a reading or poetry which invites exploration of the theme of "transitioning." This practice which expands habit of compassionate communication offers helpful resources for the toolbox of interim ministry and also builds interpersonal connections among participants in the Circle. For more about the "Circles of Trust" practice, see Parker Palmer, A Hidden Wholeness: The Journey Toward An Undivided Life.
Rev. Dr. Barbara Coeyman is an Accredited Interim Minister in the Unitarian Universalist Association. She is also a credentialed Facilitator with the Center for Courage and Renewal (CCR), the sponsoring institution of "Circles of Trust." A member of IMN for the past decades, she has led several workshops during annual IMN conferences. She is completing a two-year interim at the UU Church of Muncie Indiana, her eighth transitioning ministry position. For more on CCR, see www.couragerenewal.org.
Select webinar(s) and add to cart.