About IMN
This community was developed to provide support and training for those clergy and lay leaders that are leading during a time of transition.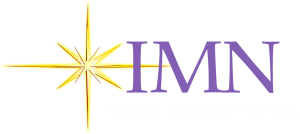 For over four decades, the Interim Ministry Network – IMN has dedicated itself to the health and wellness of faith communities. The wellness of these communities is influenced by three kinds of learned leadership skills – prevention of unhealthy practices before they take root, maintenance of health during times of stress or change and restorative care when it is required.
IMN has a skilled and proven faculty who are practicing ministers and rabbis with years of interfaith education experience. It offers regularly scheduled training programs, dedicated and specific news sources, an annual international conference, and membership in a professional association. IMN provides clergy, administrators and lay leaders with contemporary education and training to help them avoid or reduce the severity of unhealthy practices, manage the effects of change and restore spiritual wellness where it has been lost.
Today IMN has over 800 clergy, lay leaders and judicatory members. Over 300 transitional leaders are trained yearly with the IMN Fundamentals of Transitional Ministry Training program and the Virtual Annual Conference provides four days of seminars, workshops and keynote speakers, with the expertise in their fields of transitional ministry, practical transition applications, spirituality, human behavior, mission and vision, conflict management and many more topics are presented and explored for over 40 years.
What is Interim Ministry?
This time period called the "interim" provides congregations an opportunity to call a clergy leader to provide transitional leadership during a period of pastoral vacancy. Such vacancy may arise because of a pastoral move, resignation, retirement, death, or some other reason. When the vacancy arises, the congregation and the administrative body of the denomination need time to think through the appointment of a new pastoral leader. Sometimes such replacement may take as much as six months to two years. During this interim period, the congregation needs an experienced pastoral leader who can fill the interim time, help to heal any wounds or sense of loss the congregation may be suffering, discover and explore their purpose and mission  and provide a continuation in ministry— in preaching and pastoral caring.
Interim ministry also is about seeking effective ways to organize for ministry, recruit, train and develop new leadership. It involves assessing the way decisions are made in the church and determining if there are more inclusive ways to handle this task. This is a time to look at how the community of faith relates to one another, the surrounding neighborhood, and the wider church. Finally, this is a time for a congregation to discover their identity apart from the pastor of the church. This is an opportunity to develop a vision that will help meet the spiritual needs of members and enhance their ministry beyond themselves. With this kind of clarity, the congregation can find a new leader who will equip them to follow what they believe to be God's will, direction and purpose.