For over 40 years, IMN has prepared thousands of dedicated clergy and lay leaders to assist congregations in navigating through the interim time.
We hope you will consider making a financial gift to expand IMN's capacity to serve our members and the faith communities they lead.
JOIN THE IMN LEADERSHIP AND MAKE A DONATION TODAY!
"I support the IMN with my time, my talent, and my treasure, because this is the colleague group where my commitment to healthy congregations in times of transition is most deeply understood and supported.  The IMN is an organization with a compelling mission and vision, dedicated volunteer leaders and staff, and a commitment to deepening and expanding innovative education in a changing world."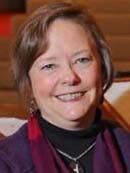 Rev. Margret O'Neall, UUA
Treasure of the IMN Board of Directors
Fundraising Team Lead
A REASON TO GIVE
A healthy faith community is the foundation to a healthy society. To grow and serve in their community, faith communities need to have a healthy and professional leadership in situations of transition.
Choose below your perferred method of giving a gift.
Click on the icon to open each method. 
Make a pledge today to commit to a financial gift to the IMN by the end of 2022.
PLEDGE A GIFT
100% of your gift will go to IMN.  PayPal covers all fees. 
GIVE THROUGH PAYPAL
One time gifts can be made by check or by credit card through the IMN shopping cart.
GIVE A ONE TIME GIFT
Spread your gift out over several months to reach your intended gift. Your monthly gift will automatically be submitted each month.
GIVE A MONTHLY GIFT
As a 501(c)(3) not-for-profit organization, the Interim Ministry Network relies on generous contributions from individuals, Judicatories and congregations, to fund new research, scholarship, and initiatives.